Reach your full potential with AA Kenpo Karate!
Get started today with our 30 days for $30 offer!
Contact us to find out how you or your child can start training!
At AA Kenpo Karate we are committed to teaching the highest quality Martial Arts instruction you can find anywhere. We provide the skills needed to help our students succeed in life such as, confidence, focus, self-esteem, respect, and physical well being. Learning is the key to all of our work and our teaching is done as if we were working with our own family. We encourage our students to never stop striving and to set and complete goals by teaching through positive reinforcement. As our students advance, they will not only flourish in class and in life, but they will gain the knowledge and experience that will last a lifetime.
Karate Builds Healthy Kids!
Martial Arts gives children a head start in life. We bring out or accentuate many positive desirable traits in your child through repetition and consistency in their training with us. Martial Arts training is one of the most beneficial activities in which your child can participate. Our Karate studio is a place where your child can learn self control, respect, and get exercise, all in a safe, clean, and fun environment. Focus, discipline, and a strong sense of self-confidence and self-esteem are all learned traits and are among the many results of our training. Did you know that Karate classes can help your child do better in school? Karate teaches children to be disciplined and to always be prepared. It also teaches them how to focus, concentrate, and set and achieve goals. Kids who train in Karate carry these traits over to their school work and into their everyday lives.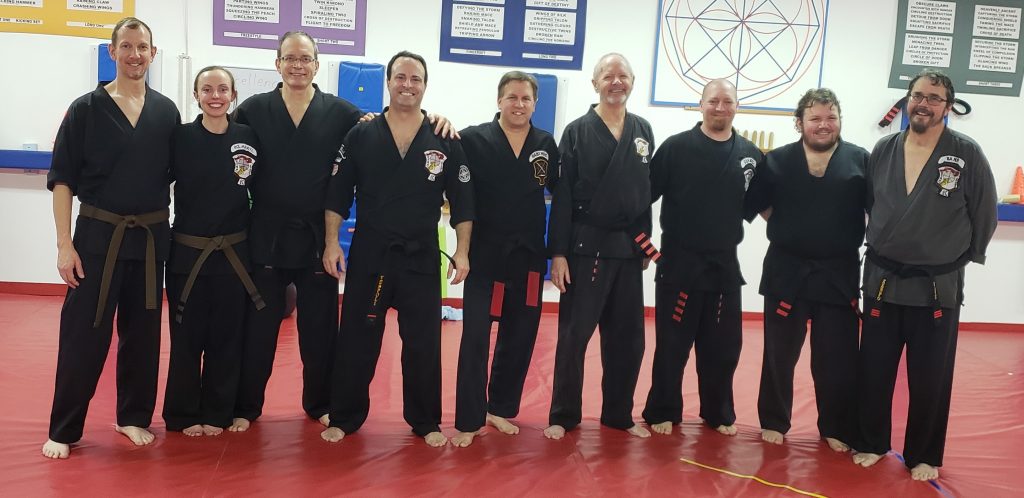 Learn Self-Defense, gain much more. Marital Arts training is a full body workout that improves strength, coordination, balance, and cardiovascular fitness. Teens and adults also find that the workouts are a perfect way to relieve stress. Regardless of age, ability, or current fitness level you will quickly begin to realize the benefits of training. Karate is the ideal sport for building self-confidence, discipline, and courtesy, while learning real Self-Defense skills. It is a non-competitive sport where each person moves at their own pace. This allows you to focus purely on your own improvement and development. As you progress through your training you will learn to defend yourself with realistic, functional self-defense.
Master Alan C. Babinec is the Owner and head instructor at AA Kenpo Karate. He has been involved in the Martial Arts for the past 32 years. He received his 6th degree rank in Kenpo in November 2019, but also has experience in Tae Kwon Do, Aikido, and Weapons Training. He has been teaching children and adults in the Strongsville area since he opened AA Kenpo in 1989.
Master Alan is a student as well. He is constantly learning and growing in Kenpo as he trains under his Instructor, Richard 'Huk' Planas who is known as the "Instructor's Instructor". Mr. Planas started working with Ed Parker when he was a Brown Belt and he received his Black Belt and all subsequent rank through Ed Parker up to Seventh Degree; the highest non-honorary, non-political rank given by Parker in 1985.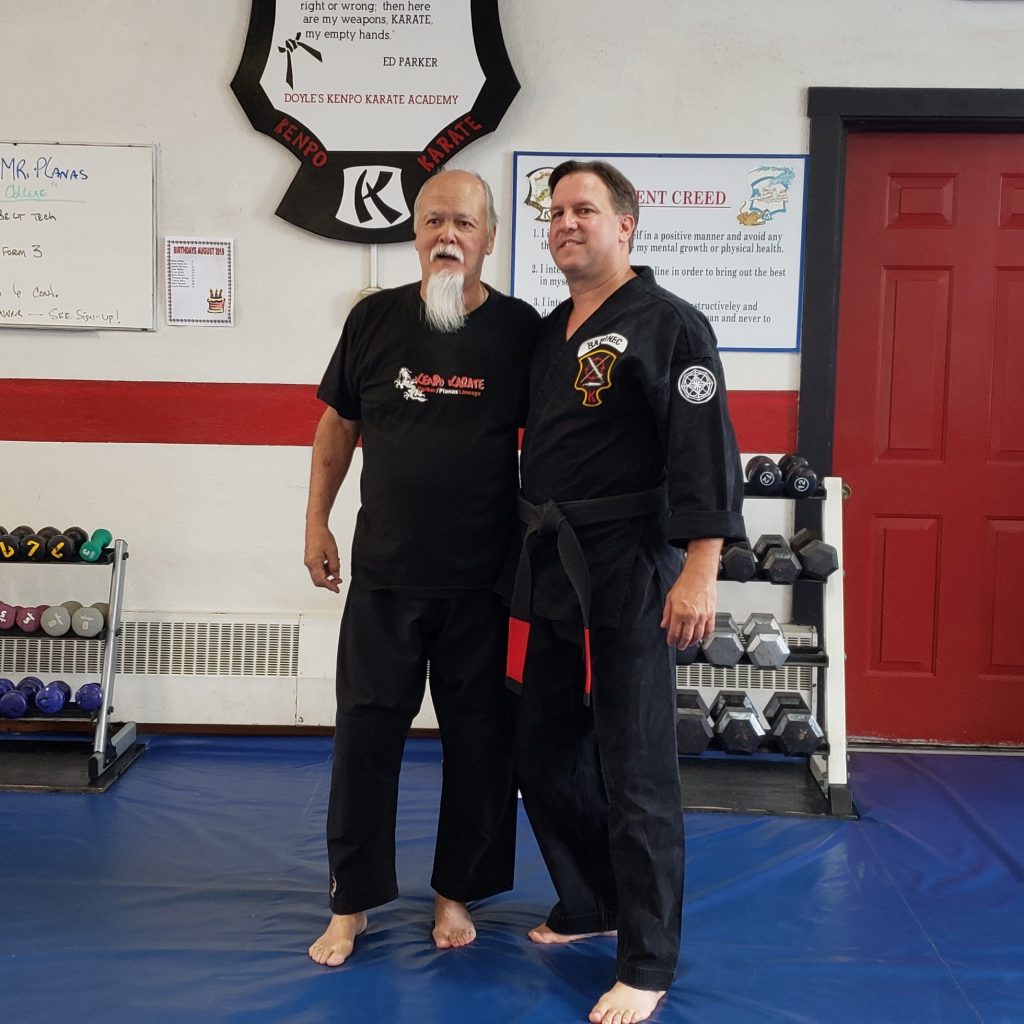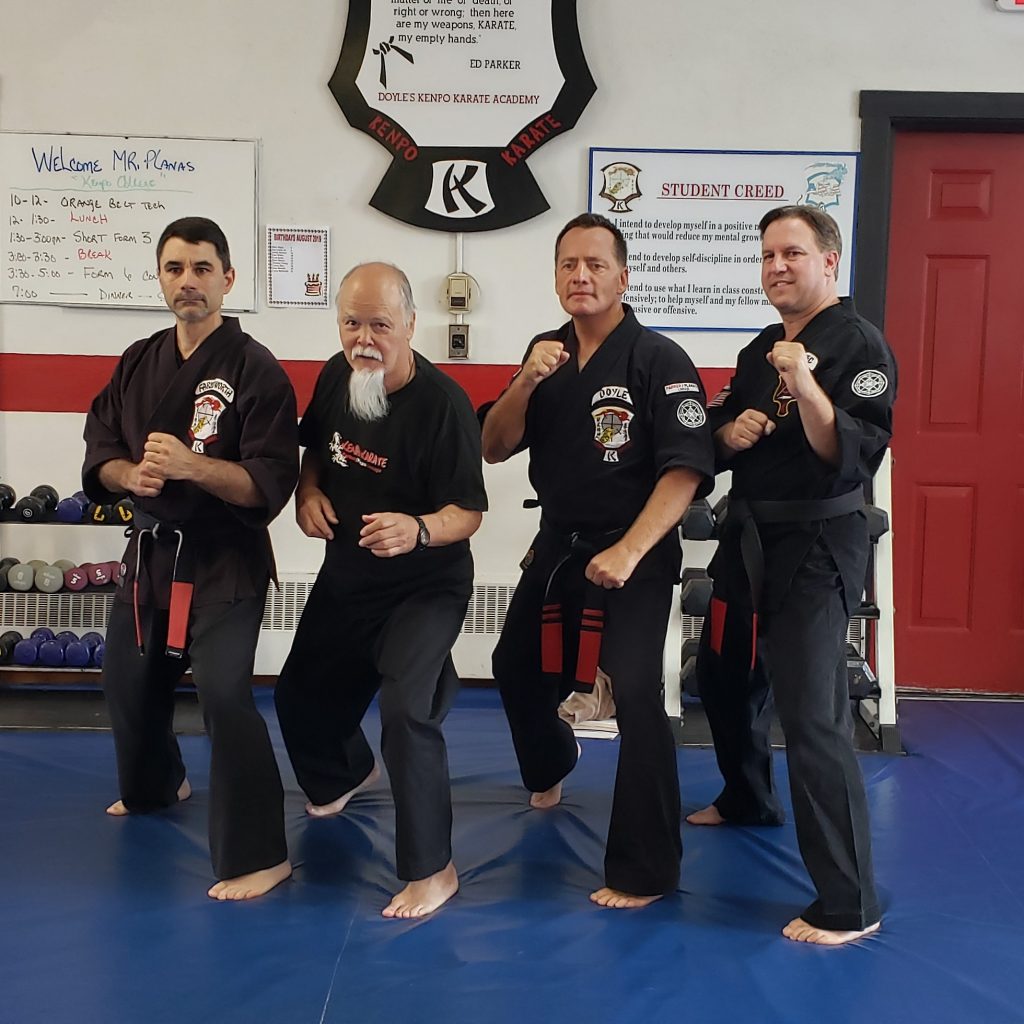 The style of Karate taught at AA Kenpo, is Ed Parker's American Kenpo Karate. This Chinese-Based art was brought from Hawaii to the mainland U.S. by Ed Parker, the Grandmaster and creator of the system. Kenpo is a very self defense oriented system. When faced with danger you need to know that you have the ability to defend yourself and your loved ones. Kenpo is a series of techniques designed to protect you from real world situations such as chokes, grabs, punches, kicks, clubs, multiple attackers, knives, and even guns.
Kenpo Karate has been internationally recognized as an art which promotes the attributes of honor, courage, discipline, self-control, self-respect, respect for others, courtesy, motivation and perseverance while learning to protect oneself.